Making Modern Families is a docuseries that follows extraordinary individuals from diverse backgrounds and orientations, on their unique journey to bring a child into the world and, despite the inherent challenges, build a family that works for them. From heteronormative ways of conception, to surrogacy and other options available for LGBTQ+ communities, each of these stories will focus on the birth of a child and how that impacts these families as a whole.
One of our families in the series is married couple Matthew Eledge and Elliot Dougherty from Omaha, Nebraska. Matthew's 61-year-old mother Cecile recently carried the couple's daughter, Uma. Now the couple is thinking about how to have their second child. Who will be their surrogate this time?
Unlike most families in America - confronted with a blizzard of conflicting advice from websites, books and various doctors - our families will be supported by a team of world-class obstetricians, physicians, psychologists, midwives, and science-forward specialists who will help these parents navigate the myriad of options available to them.
Making Modern Families will take a heartfelt look at how all of these families are unique, yet so similar, providing an intimate look into what it takes to build a modern family.
(Photo by Ariel Panowicz)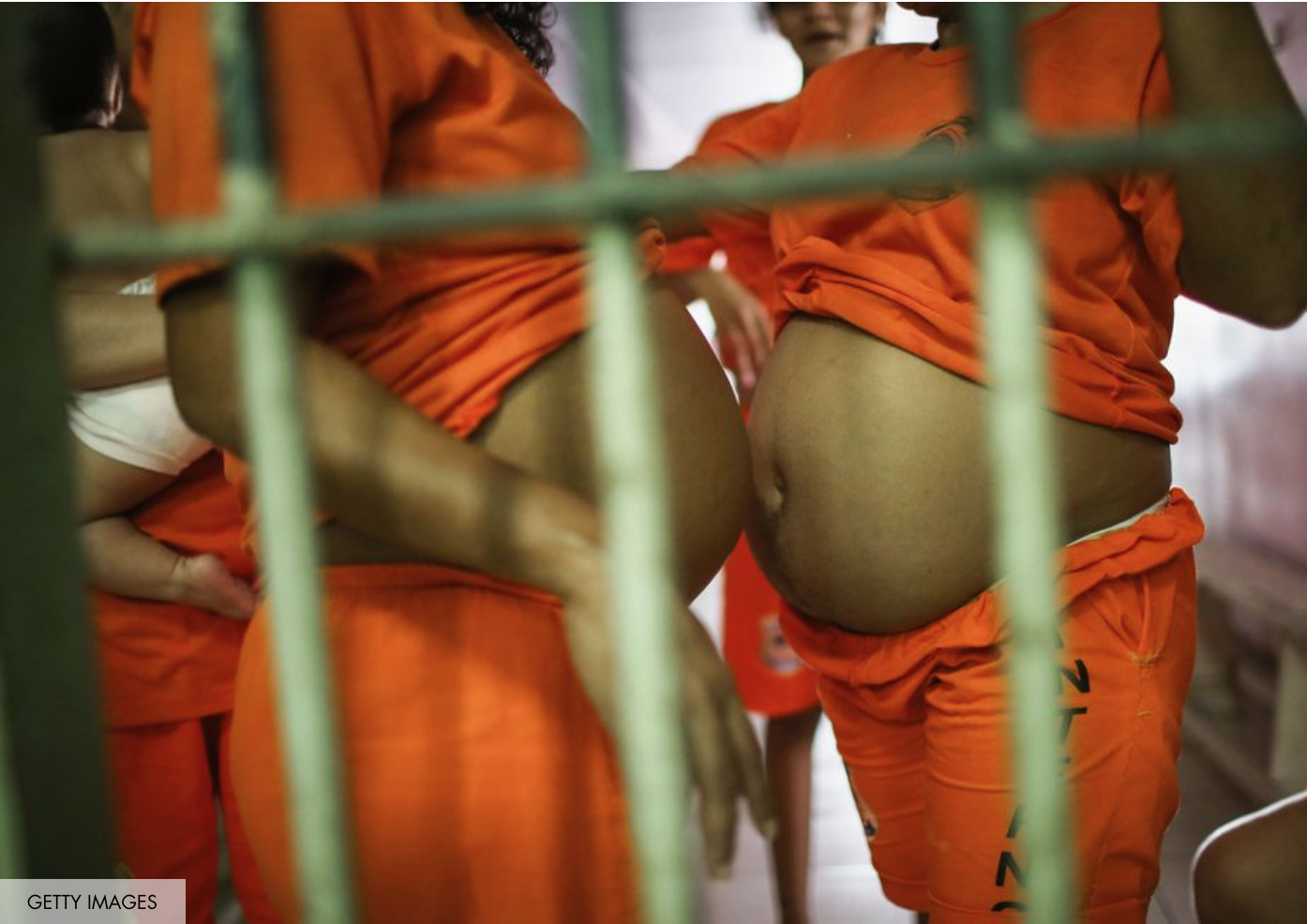 Baby On The Inside is an impact docuseries hosted by Vivica Fox and Executive Produced by Oscar®-nominated filmmaker Jason Cohen (CNN's The Redemption Project) featuring pregnant, incarcerated women participating in prison doula programs, prison nurseries and halfway homes.
By helping these expectant mothers provide their developing children with a more calming environment, these programs spark hope in both mother and child, making a difference in both their lives. Vivica Fox will also guide us through the legislative battle surrounding prison reform as she teams up with the #cut50 campaign.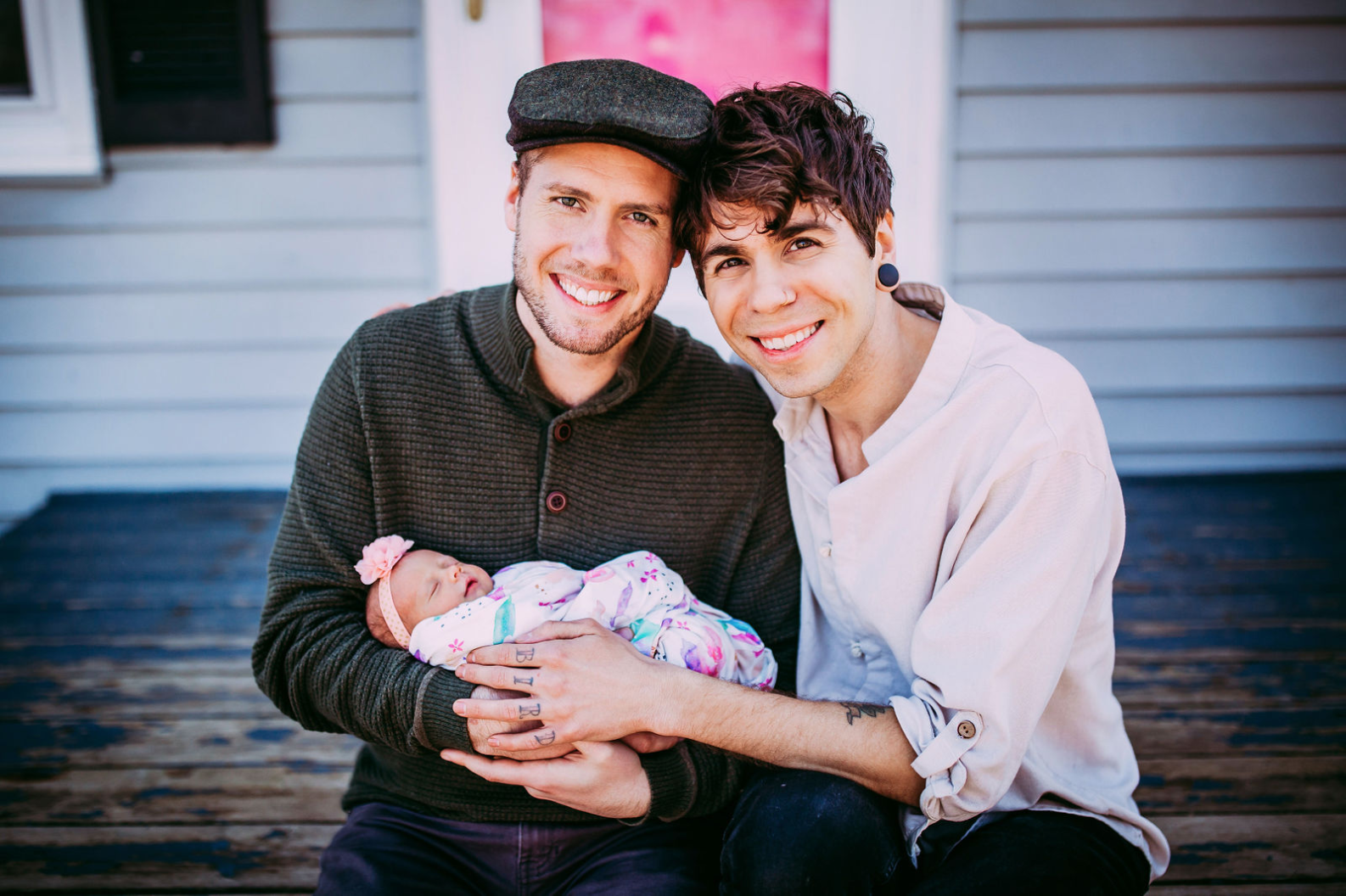 A scripted dramedy feature based on the unprecedented true story of Matthew Eledge and Elliot Dougherty, newlyweds from Omaha who wanted to start a family. Their search for the perfect egg donor led them to Elliot's younger sister, and their search for the perfect surrogate led them to none other than Matthew's 61-year-old mother.
Based in the heartland of America, their story is one of love, perseverance, thinking outside the box, and the miracle of having a child - all while fearlessly facing homophobia, genetic misconceptions, and ongoing public scrutiny. But these challenges take a back seat when the Eledge-Dougherty family realizes their sweet baby Uma will have one of the greatest origin stories ever known to mankind.
(Photo by Ariel Panowicz)
The Business of Changing the World
(in post-production)
Does the way we think about charitable giving undermine the causes we love? The Business of Changing the World is the first feature documentary to take a bold and heartfelt look at the nonprofit sector, the archaic restrictions it faces, the controversial issues that surround charitable funding and operations, and the unintended consequences of a well-meaning but misinformed public that sabotage their ability to truly make a difference.
Based on the life's work of nonprofit activist Dan Pallotta, including his books "Uncharitable" and "Charity Case," and influential TED Talk "The Way We Think About Charity Is Dead Wrong," this unprecedented documentary aims to change how we think about changing the world. The motto of YWCA Metropolitan Chicago CEO, Dorri McWhorter, one of the film's featured changemakers, sums it up well: "Nonprofit is a tax status, not a business model."
There are documentaries on every conceivable issue of social concern from environmental injustice to gun violence to systemic poverty, but not on the common denominator - the structural dysfunction - that prevents nonprofits from really addressing these issues. Until now. The Business of Changing the World is a film that inspires us all to do better, dream bigger, and expect bigger results.
(in post-production)
The Bond paints a complex tapestry of the mother's bond with her developing child, highlighting how the environment around the mother affects pregnancy. Incorporating interviews with experts from Kathleen Gyllenhaal's award-winning documentary In Utero, the film follows four women on their complex journeys to motherhood. Tapping into cultural myths, scientific data, and technological trends, The Bond demonstrates how a child's experience begins in utero, and how expectant parents can anticipate and reduce external stressors.